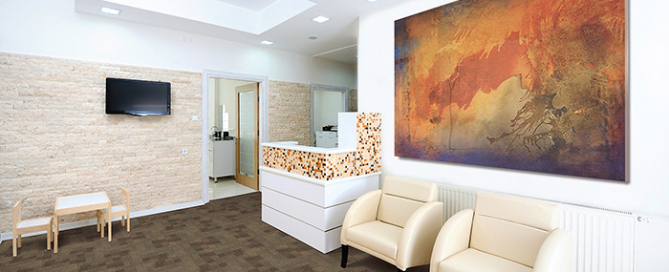 Brumlow

Click Here to view the Brumlow Website
Brumlow Carpet was first manufacturer in the carpet industry to introduce high definition digital printing.  Our DigiChrome HD infusion equipment features the highest-resolution (645 pixels per square inch) combined with a 16 colour capability that no one else can match.  Our custom capability is defined by low minimums (200 yards for custom colors) and speed to deliver, small orders can be quickly shipped within 7 days.  With thousands of custom colour patterns and 16 colours per pattern, your options are endless.  Made in the USA with a 10-year wear warranty and protected with 3M ScotchGard soil and stain protector, Check out all your options at  (Attached pad available).
Lexmark

Click here to see our Lexmark website
Headquartered in Dalton, Georgia, Lexmark Carpet Mills, Inc. is a leading manufacturer of carpet for the hospitality segment of the commercial market. Founded in 1993, Lexmark supplies carpeting to both mid-tier and high-end hotels for use in public areas and guestrooms. Lexmark's fully integrated manufacturing capabilities, state-of-the-art equipment, and unsurpassed customer service have enabled rapid growth. Within the hospitality sector, Lexmark is the largest producer of tufted broadloom carpet.
Lexmark's integrated extrusion capabilities generate competitive advantages through significant cost savings, enhanced customization, and industry-leading delivery speed. Lexmark's ability to produce its own yarn supply reduces the need to maintain large amounts of inventory and enables Lexmark to react quickly to produce yarns in custom and standard running line colors. In-house yarn extrusion, yarn processing, and tufting have led to substantial cost saving which has been passed on to our customers through lower prices. The combination of service, styling, quality, and pricing has led to Lexmark becoming a market leader in the hospitality carpet market.
Signature Hospitality Carpets

Click Here to view the Signature Carpets Website
Signature Hospitality Carpets is a vertically integrated mill. Their main objective is to offer the hospitality industry quality designs and exceptional service for guestrooms and public area carpet, as well as offering wide variety of custom and running line products for apartment and condominium rooms corridors (5′ to 7′-6″).
As a vertically integrated mill, located in Dalton Georgia, we provide custom designs, yarn extrusion, tufting, dyeing, and coating. With our state-of-the-art tufting equipment, which includes Multi-Level Cut Loop, Infinity Loop, Loop Scroll, Enhanced Loop, Computer Yarn Placement, Precision Cut/Uncut, Cut Pile and Cut Pile Graphics.
Signature has the expertise, experience, and equipment required to create products that meet the diverse needs of our industry. We also offer numerous running line carpets for immediate shipments on our stocking products. Many of our customers take advantage of our in-house design staff to create custom designs or use our online Design Studio to match the perfect colour and style for their projects.
Top quality production, innovative designs and our company-wide efforts to make sure that your needs are being met is Signatures long-term commitment to service the hospitality industry.
Sierra

Click Here to visit the Sierra Website
Sierra Carpet Mills was founded in 1964 in Resaca, GA (near Dalton) and is still owned and operated by the founding family. The Sierra division was established to focus on hospitality and related end uses. We offer a broad range of hospitality oriented carpets with running line styles for room and public space and a flexible custom program. Our running line includes carpet in a variety of effects and budget levels. Our manufacturing capabilities include graphics cut and loop (LCL) for well defined textural patterns, dense enhanced graphics loop equipment for stylized tip-shear carpets, precision cut/uncut and cut pile graphic styles.
We utilize many high-performance yarns including primarily Aquafil solution dyed continuous filament nylon which provides outstanding traffic and maintenance performance. Aquafil utilizes 20% post-industrial recycled fiber and is focused on ENVIRONMENTAL management with ISO 14 001 certifications and emphasis on SUSTAINABILITY.
Cherokee
Click Here to view the Cherokee/Southwind Website
Cherokee Carpet Industries is a privately held company established in 1994. Since the beginning, Cherokee has maintained a sole focus on producing high quality, affordable broadloom carpeting. Continued expansion in extrusion and tufting equipment has facilitated our growth into a full line manufacturer of polypropylene, solution dyed nylon and solution dyed polyester products for every market segment.
The Southwind Carpets division provides a complete range of residential and light commercial products to an extensive dealer network nationwide. Our experienced sales staff is committed to providing you with not only outstanding service but also with answers to your carpet-related questions.
The Northstar Flooring Designs division offers in-stock hospitality and commercial broadloom products, custom prints for condominium and apartment corridors as well as providing custom design services for all project types.
Clayton Miller Carpets
Click Here to visit the Clayton Miller Website
With more than 25 years of experience in the carpet industry, Clayton Miller is known for devotion to unique and beautiful design, quality manufacturing, and reliable professional service. Luxury hotels including the Grand Hyatt New York, Four Seasons Los Angeles and W Hotels turn to Clayton Miller for top quality, stylish carpet.
Now Clayton Miller unites all of its brands in a single voice that speaks to corporate, residential and hospitality design.
Clayton Miller Hospitality Carpet is the foundation of the company and offers a wide variety of custom patterns in numerous constructions to fit any project. From guest rooms to public space, tufted to woven to hand tufted, Clayton Miller covers the spectrum in hospitality. The Cadence line is our contract broadloom focused on fashionable corporate projects. Our newest line, Nest, brings high design home with richly textured wool broadloom for luxury residential spaces.
Our in-house design team and manufacturing capabilities enable us to provide custom products that meet architects' and designers' high expectations of design, colour, and performance. Browse patterns, Recolour, and order samples of your design on the Cadence, Hospitality, and Canvas Design Tools.
Shawmark

Click Here to view the Shawmark Website
Virtually any type of carpet style can be found in the ShawMark line, from value-priced textures to fashionable patterned Berbers. ShawMark also produces a line of commercial carpet styles suitable for light and heavy commercial, hospitality, office, home, and "home office" applications.
For those areas where extra durability is needed – shops, schools, offices, etc. – our commercial carpeting is the answer. We offer broadloom and 24″ x 24″ carpet tile, both in high-performance loop construction and versatile colors.
The backing of ShawMark carpet tile has an ideal green story – it's 100% recyclable, backing into more backing. EcoWorx is a PVC-free, fiberglass-reinforced modular tile backing system with recycled content and these outstanding benefits:
Outperforms traditional PVC backing
Offers cost and installation benefits
Lightweight, easy to install
Performance pre-coat for maximum tuft bind and moisture resistance
Resistance to delamination and edge ravel superior to PVC
Neon Glow Carpet

Click Here to view the Flagship Website
The neon glow collection contains many dazzling, durable designs plus solid colour "Splash" wall carpet, the only cut–pile wall carpet fire rated class 1. Custom patterns are available.
Perfect for:
Bowling Alleys
Casinos
Movie Theatres
Amusement Centers
Clubs
Restaurants and bars
Children's room
Times Square and Color Burst are available in 24″ square tiles. They're easy to install, have a lifetime warranty and no pattern matching required (16 per box).
Newhey Carpets
Click Here to view the Newhey Website
Newhey Carpets has consistently proven its ability to offer both comprehensive technical advice and unrivaled product quality and support to all sectors of the UK Hospitality and Leisure markets.
Success at home has led to an increase in inquiries from a number of International Markets, resulting in an ever-growing network of regular clients and partners around the globe. We have successfully undertaken and completed a number of international projects, further enhancing our reputation for quality, service and above all reliability. Projects are directly supported by the Export team at Newhey, working closely with either local market Representatives or Distributors and in some cases directly with the end-user.
At a local level, this often means working with in-market Interior Designers, Architects or other Specifiers, providing solutions with the same levels of design excellence, product performance, technical expertise and efficient service as they would expect from any local supplier.